Tepeyollotl
ENJMIN 2008 Mini-Project
Project
Tepeyollotl is a "mini-project" done in four months in our first year at ENJMIN, a french school of video games and digital interactive medias. The exercise is to make a full playable game of ten minutes, no more, that will be played, the day of the presentation, by a random person.
This is an action-platform game in limited time. The goal is to open the door at the end of each level before the relic gets empty. To open the door, the player has to activate each of the 3 altars of the level. By activating an altar, the relic gains extra power giving extra time to the player.
One important thing we wanted to put in the gameplay is the symbiosis between the main character and the relic : the life of the character depends on the life of the relic so the player must always recharge it, but the problem is that the relic can't be too much separated from the character, it will always try to catch him if he goes too far, making things difficult to go the horn activating the altars. But this "problem" isn't always one, it is also an important gameplay mechanic as it will also help the character in his quest : it will catch him if he falls, it will give him the capacity to cross gaps, etc.
Story
Tonatiuh lives in a village at the bottom of the Tepeyollotl, a big mountain but above all, a very old dormant volcano. One day, the Tepeyollotl awakes and, as the legend says, someone has to throw a sacred relic into the crater to stop it. Tonatiuh is the strongest villager and so he's commanded for this difficult mission.
Controls
Almost all controls are done by touching the lower screen of the Nintendo DS. Sometimes you will also have to blow on the microphone.
Move by touching the screen anywhere a character isn't. Tonatiuh will always go to where you touch. The farest from Tonatiuh you touch, the fastest he runs.
Throw the relic by touching Tonatiuh for a while and then move away the stylus to measure the force and direction of the throw.
Screenshots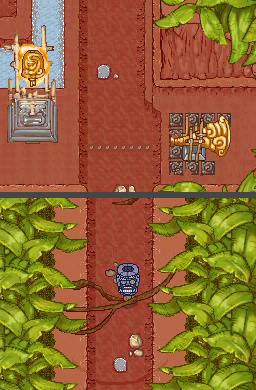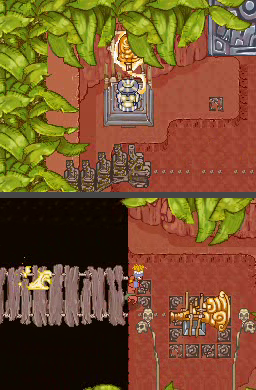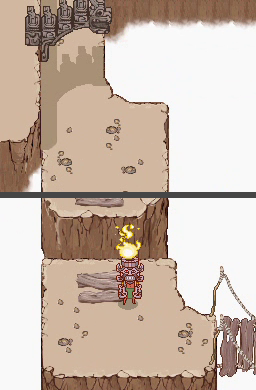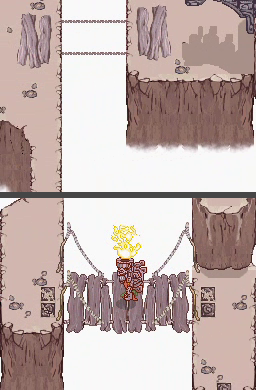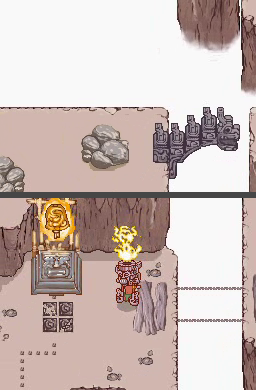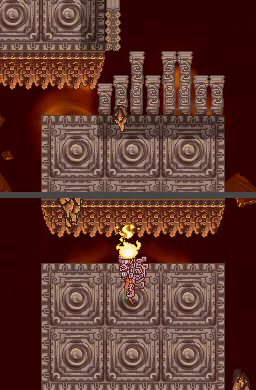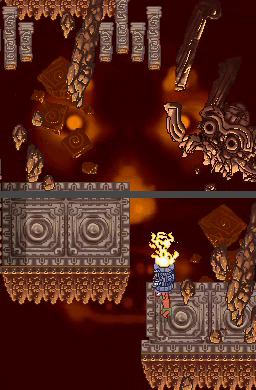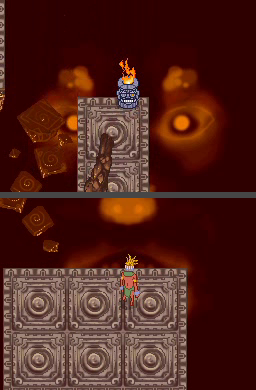 Video
This video was captured without sound. The sound you hear was added at editing and isn't exactly what you hear on a real Nintendo DS : sound effects are missing and ambiant/music doesn't correspond exactly to what you can here on an NDS. The "line" in the middle of the screen appears because of the gap between the two screens on NDS.
Downloads
NDS file to put at the root of your linker.
Source code : Launchpad Repository
Beuhoume Team
Mathieu Gasperin - Director & Artist
Philippe Pellefigue - Ergonomics, Game & Level Design
Alexis Bauchu - Lead Programmer
Yann Van Der Cruyssen - Sound Designer
Daniel Borges - Engine & Tool Programmer